this was the last project i did for my Computers for Artist class during the previous fall semester. Our class was appointed to design a poster for a play called the Shape of Things by Neil Labute. long story short the meaning of my poster was how if you watched the movie you would know the love interest of the main character was using him the whole as a subject as her senior exhibition. She managed to change the guy from a nerdishly awkward guy into a stud with a nose job with different morals and all. and that was my premise behind this poster. the left side is the main characters old nerd self and the right side represents the stud. The puzzle pieces represent the facade that the girl built around the guy, who unknowingly let her do it, because he thought he found the one. and while she's pieces the puzzle pieces together to transform the guy, she is viewing him more as a perfect grade, rather than a human being or boyfriend, hence the "A+" in the background. I used notebook paper as a background and the Hand Written typeface to give the scratch paper feel to the poster. the poster all done in Photoshop CS4.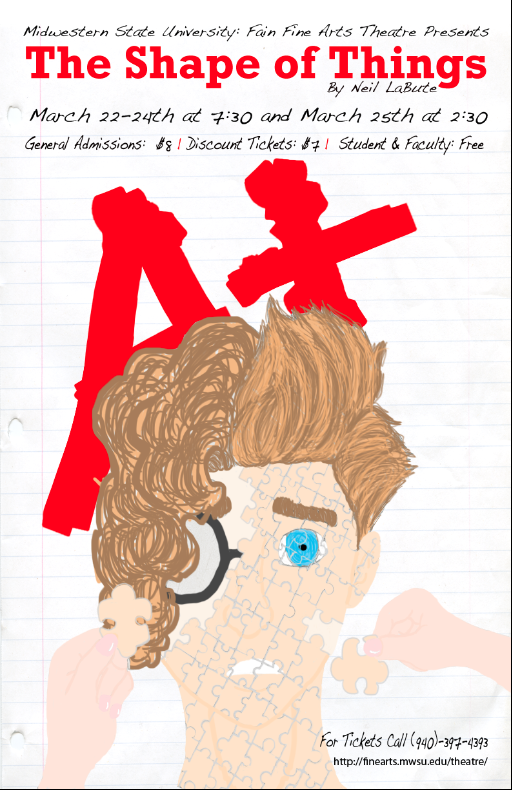 i didn't win the poster competion but i aced this project and I'm hella proud of the final results
*fist pump*
(sidenote) the second picture is the program for the play.
swag.me.out.Tu