" cus every fourth quarter i like to Mike Jordan'em "
if you know me, you know that I'm pretty selective when it comes to Jordans. nice color ways of Jays 3-5 are must cops for me (even tho i passed on the black metallics :[ ) the rest are nice, but you won't really catch me going out of my way for them. 1's are nice but OVERLY-mass produced, 6's ill fuck wit in a nice color way, 7's straight (though the Bordeaux were sick! thinking bout coppin on ebay) 8's i'm iffy cus i like them but I'm not sure if i would cop. 9's don't think any fucks are given about that shoe. 10's - I'm starting o get random admiration for some reason...11's classic shoe great looking, just not worth the line wait if you ask me, most of you will disagree w/ me on that one. 12...fuck em. 13's altitudes were nice, don't care tho. 14's ehhh, straight. don't care for the rest of the Jordan's. though if i was to see a color way i REALLY liked in any of those shoes i would probably cop.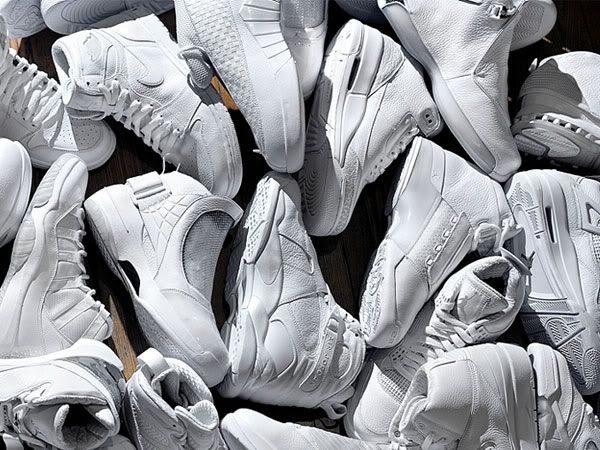 "Foamposites, if you aint got em then you penny loafing!"


Foamposites though....they're just beautiful fucking shoes, I'm more than willing to drop bread on any color way that i like when it comes to those + they're fucking indestructible. Matter of fact, i think the military should use foamposite material for bullet proof vest...that was an exaggeration, but you get what I'm saying. if you scuff your foams, then you must be a really reckless when it comes to your shoes and they deserve those scuffs. Not sure which foams i like best between the pros and the ones, but only cus of the $10 reduced price would i say pros, either way I'm down with the penny's.
Griffeys, i have every color way except the freshwaters (WILL BE COPPED!!!!!!!!) i don't care for the all black ones at all though. i guess you could say they might be my favorite shoes design of all time, but I'm not sure if i would go that far myself. i just love those shoes.
no lyric worth putting for supras. thanks wayne.


Supras, ehhhhhhhhhhhh they fucking suck now. there color ways aren't as good as they used to be. (kamikaze Supras are fucking greatness), don't know what happened with Chad Muska's dare devilish attitude to take on risky colorways, but I'm hella disappointed with whats been made recently. classic design, what happened to the zebra prints?? and the unnecessary/brilliant bright colors?? The concepts and colors aren't as exciting as they used to be.
wore these to prom doe :}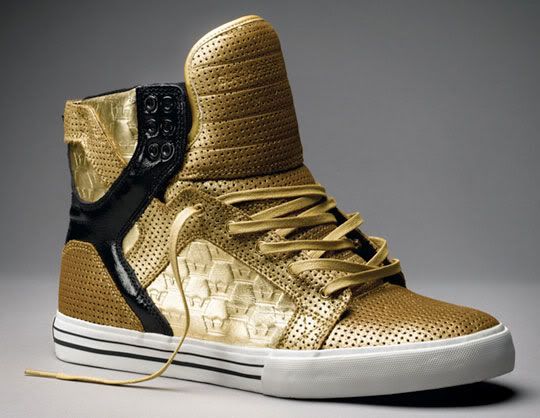 but s/o to the lebrons, kobes and KD's i plan on buying more of those and less jays in the future.
and fuck all the old heads and everybody else complaining about all the shoes getting retro'd now, so what they reproducing the same shoe they did 5-10-15-20 years ago. Some people are just being able to get on there shoe game or can finally afford to cop shoes the way we do now, We enjoy shoes just as much as the next sneaker head.
but that doesn't include you hypebeast who only cop a certain type of shoe cus its the shoe to have, get real, unless you plan on or already seriously collecting shoes, buy what catches YOUR eye, not the publics.
swag.me.out.Tu