In the sneaker world right now, its definitely the foam period. Everybody wants a pair of foams, niggas will go out there way and cop a fake pair, thats how you know its bad.
lets thank Nike for limiting the fuck out of these shoes, all the footlocker managers that held a pair(s) for themselves and the random ass niggas who don't even fuck with foams for the galaxy's being sold for thousands of dollars (when shouldn't cost that much at all) foams in general being boosted in price (cough drops going for 250 +) and for fake foams saturating ebay
idiots who obviously don't understand the value of these shoes
idiots who REALLY doesnt know the value of these shoes and probably stole the shoes from somebody
Idiots selling fake shoes x idiots bidding on fake shoes
more idiots selling and bidding of fake foams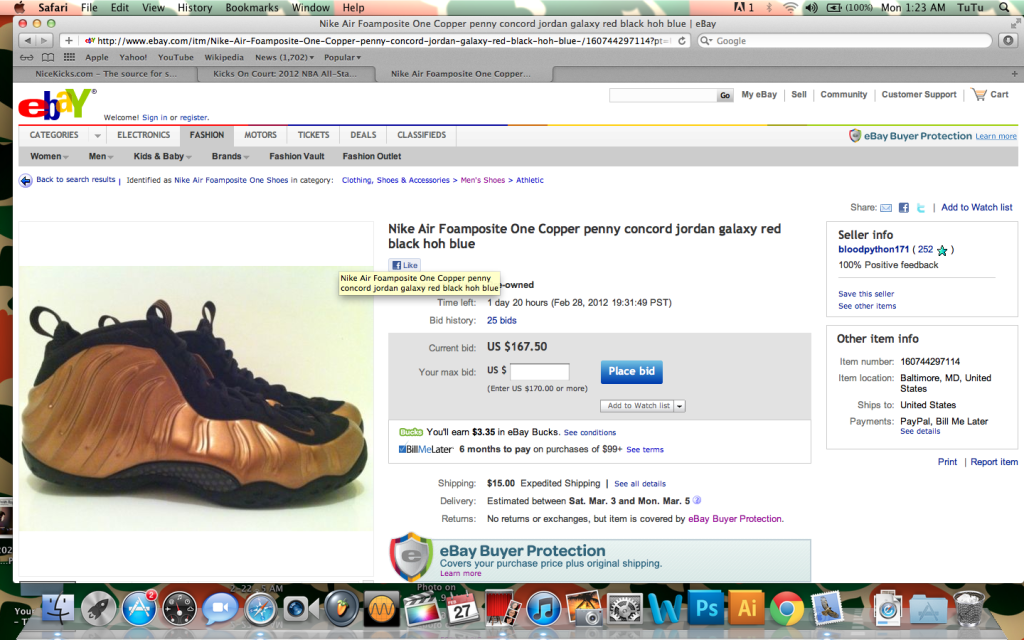 i still love foams regardless of the hype, but this is definitely making me think twice before purchasing another pair.
i can mind hyped up stuff, but i just hate OVERLY hyped up shit